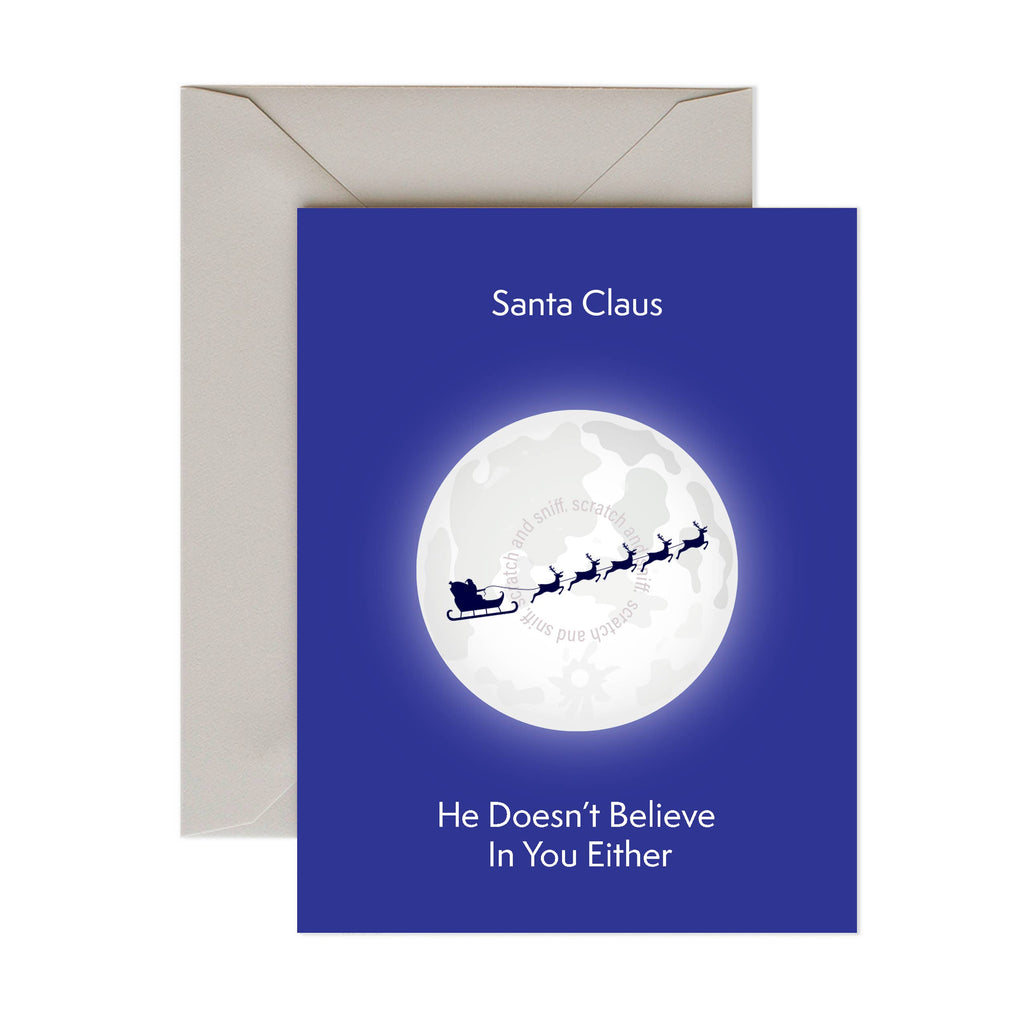 Pancake Paperie
Santa Clause Non-Believer - Scratch and Sniff
Santa Clause Non-Believer - Scratch and Sniff
SANTA CLAUS. HE DOESN'T BELIEVE IN YOU EITHER. 

Scratch and Sniff: Peppermint 
Blank Interior Message
Back of the card fun fact: "Did you know Canada has given Santa Claus legal citizenship and a Canadian passport."
White envelope
4.25" x 5.5"
Note: Although you will want to, do not scratch the card too much. Tiny bubbles are created, via an encapsulation technique, holding in the scent, and once you release the scent through scratching, it will start to fade. 
Pancake Paperie