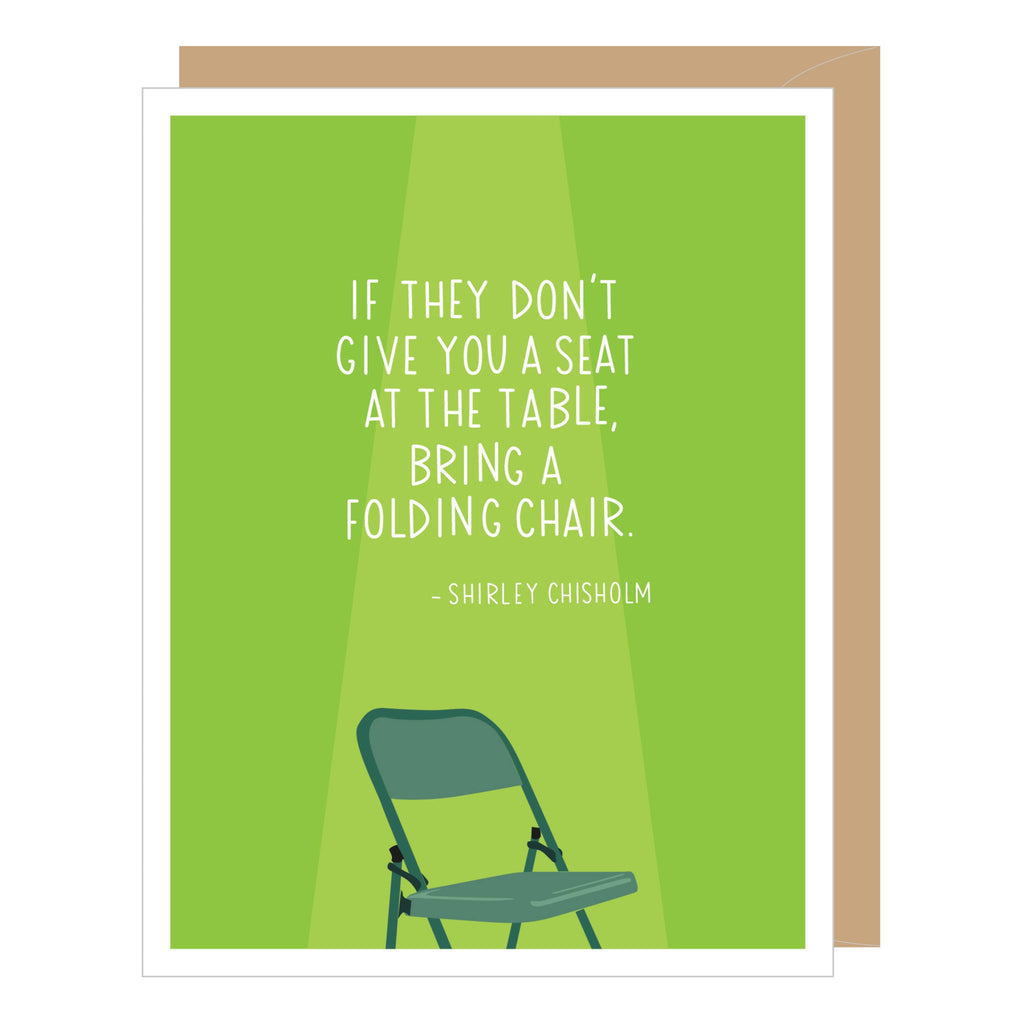 Apartment 2 Cards
If They Don't Give You A Seat...
If They Don't Give You A Seat...
IF THEY DON'T GIVE YOU A SEAT AT THE TABLE, BRING A FOLDING CHAIR
Shirley Chisholm Quote
Blank interior messaging
Kraft brown envelope
4.25" x 5.5"
Note: printed in the USA on premium FSC certified paper using soy ink and wind energy
Apartment 2 Cards
About Shirley Chisholm: "Shirley Chisholm was the first African American woman elected to the U.S. House of Representatives (1968-1983) and ran a historic campaign in 1972 as the first woman and African American to run for the office of president of the United States. She introduced more than 50 pieces of legislation during her time as a congresswoman and fought for education opportunities and social justice issues."