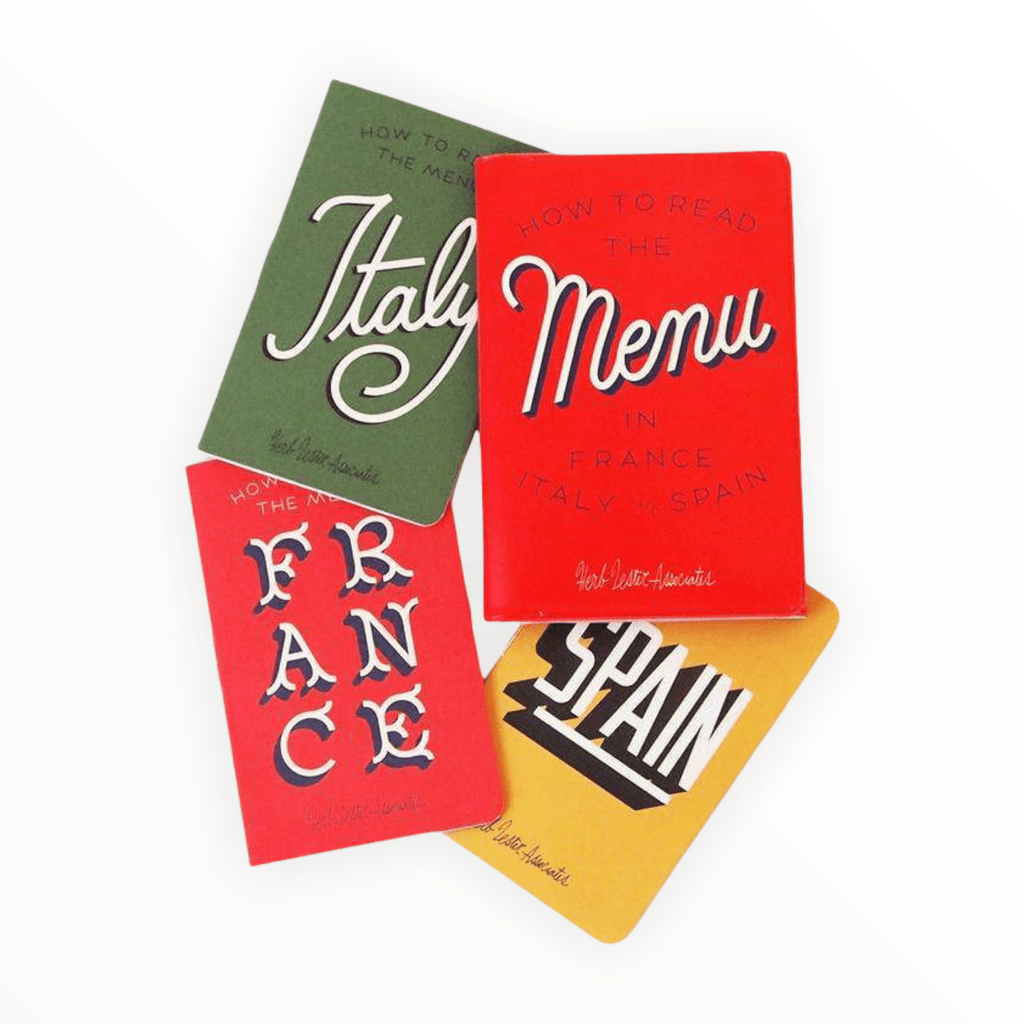 Herb Lester Associates
How To Read The Menu In France, Italy And Spain
How To Read The Menu In France, Italy And Spain
HOW TO READ THE MENU IN FRANCE, ITALY, AND SPAIN
Who else has wanderlust and is also very hungry? 

A set of Italian, French, and Spanish phrasebooks for use in restaurants. Each one is the size of a credit card, with enough information to help with tricky menus. From the creator: "Armed with these guides, vegetarians can order without fear of unwittingly eating flesh, and hardened fans of offal will be able to identify every last chewy, wobbly cut on the menu."
Comes in a trifold wallet
2.5" x 3 7/8"
Herb Lester Associates