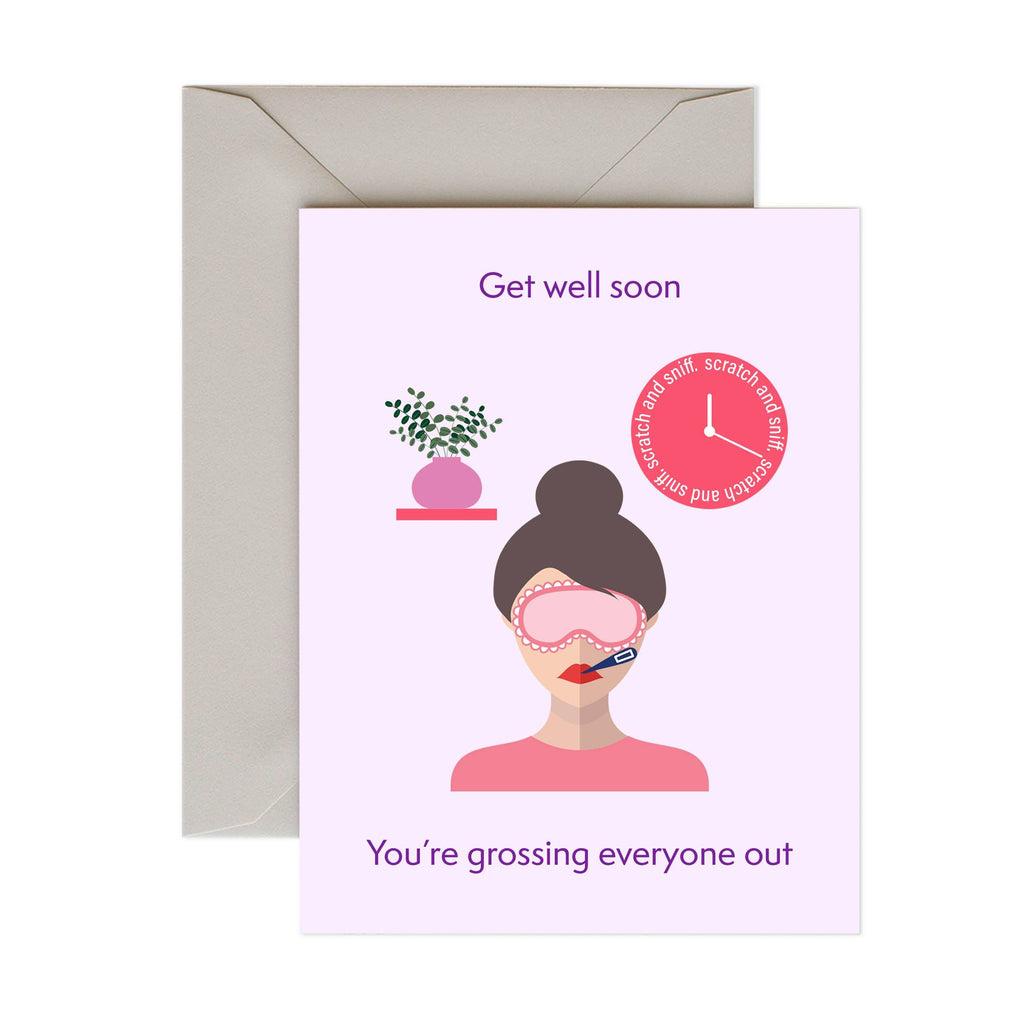 Pancake Paperie
Get Well - Scratch and Sniff
Get Well - Scratch and Sniff
GET WELL SOON. YOU'RE GROSSING EVERYONE OUT.

Scratch and Sniff: Eucalyptus 
Blank Interior Message
Back of the card fun fact: "A sneeze can exceed the speed of 90 mph and a cough can exceed 60 mph."
White envelope
4.25" x 5.5"
Note: Although you will want to, do not scratch the card too much. Tiny bubbles are created, via an encapsulation technique, holding in the scent, and once you release the scent through scratching, it will start to fade. 
Pancake Paperie