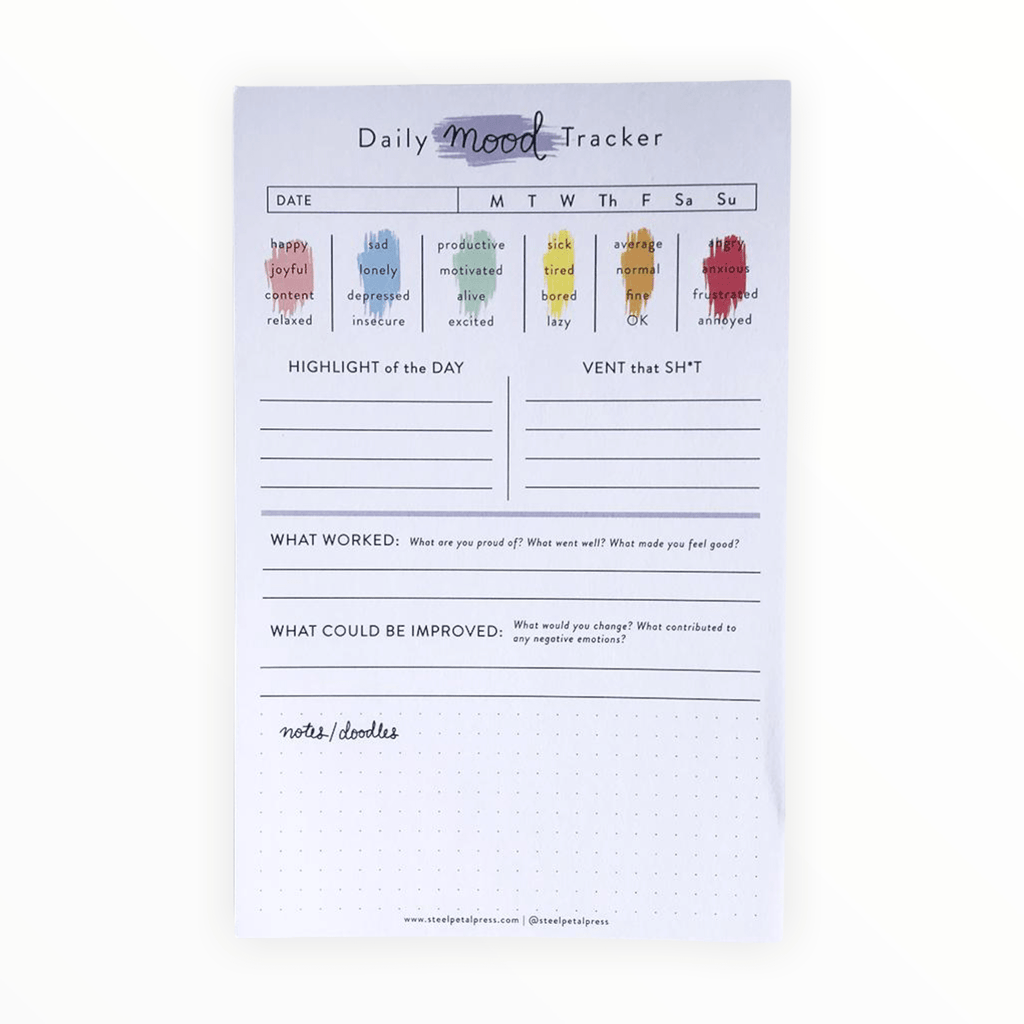 Steel Petal Press
Daily Mood Tracker
Daily Mood Tracker
RAINBOW DAILY MOOD TRACKER 

A notepad for tracking the daily mood 
The daily mood notepad is a tool to aid anyone looking to improve their emotional well-being, build resistance and manage stress. 

Rainbow emotion code, highlight, lowlight, brainstorming what worked and what could be improved. 
Pen to paper, identify the problem and its root, to help see a solution more clearly
50-pages
8.5" x 5.5" 
Chicago, Illinois
Steel Petal Press