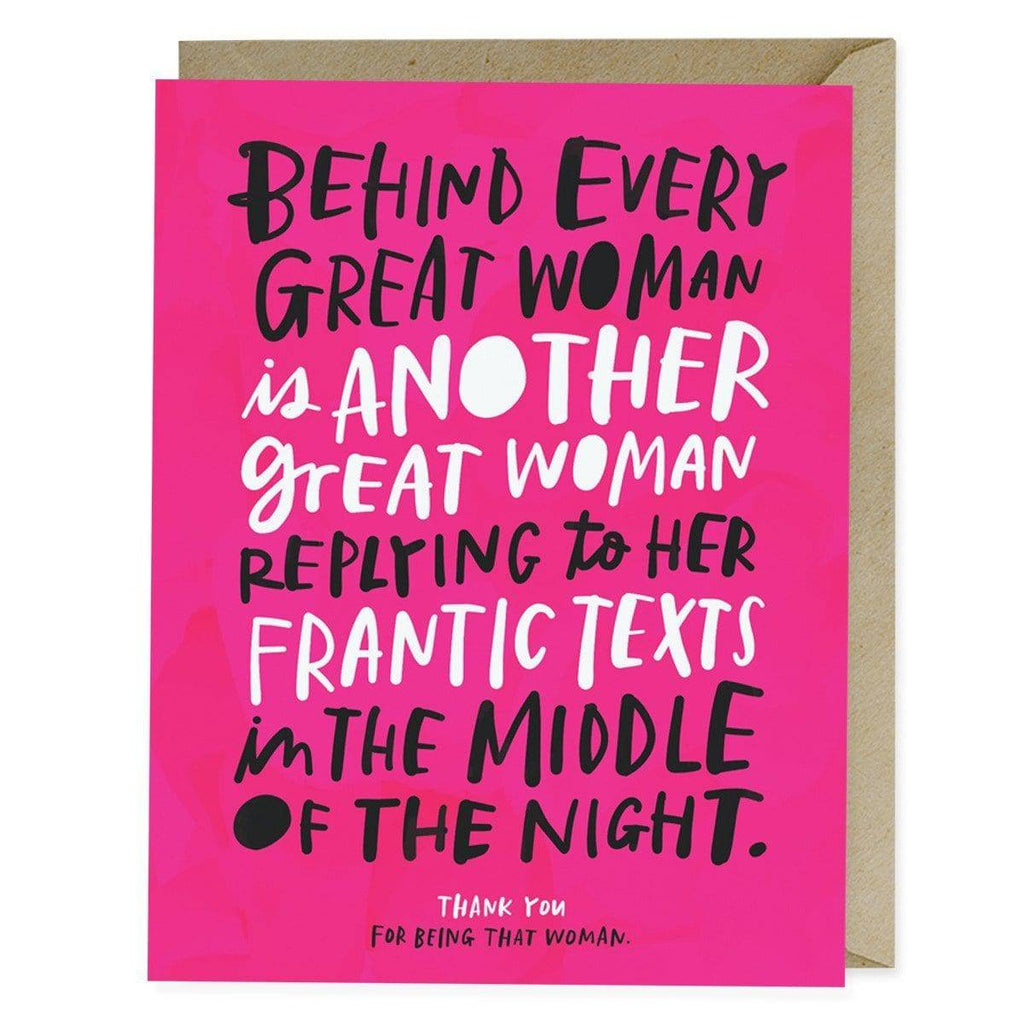 Em & Friends
Behind Every Great Woman
Behind Every Great Woman
BEHIND EVERY GREAT WOMAN IS ANOTHER GREAT WOMAN REPLYING TO HER FRANTIC TEXTS IN THE MIDDLE OF THE NIGHT.
THANK YOU FOR BEING THAT WOMAN. 
"If you're lucky enough to have a friend who's always there for you, let her know you appreciate her."

Blank interior message
Kraft envelope
Fun fact: offset printed in California with eco-friendly vegetable inks
4.25" x 5.5"
Em & Friends