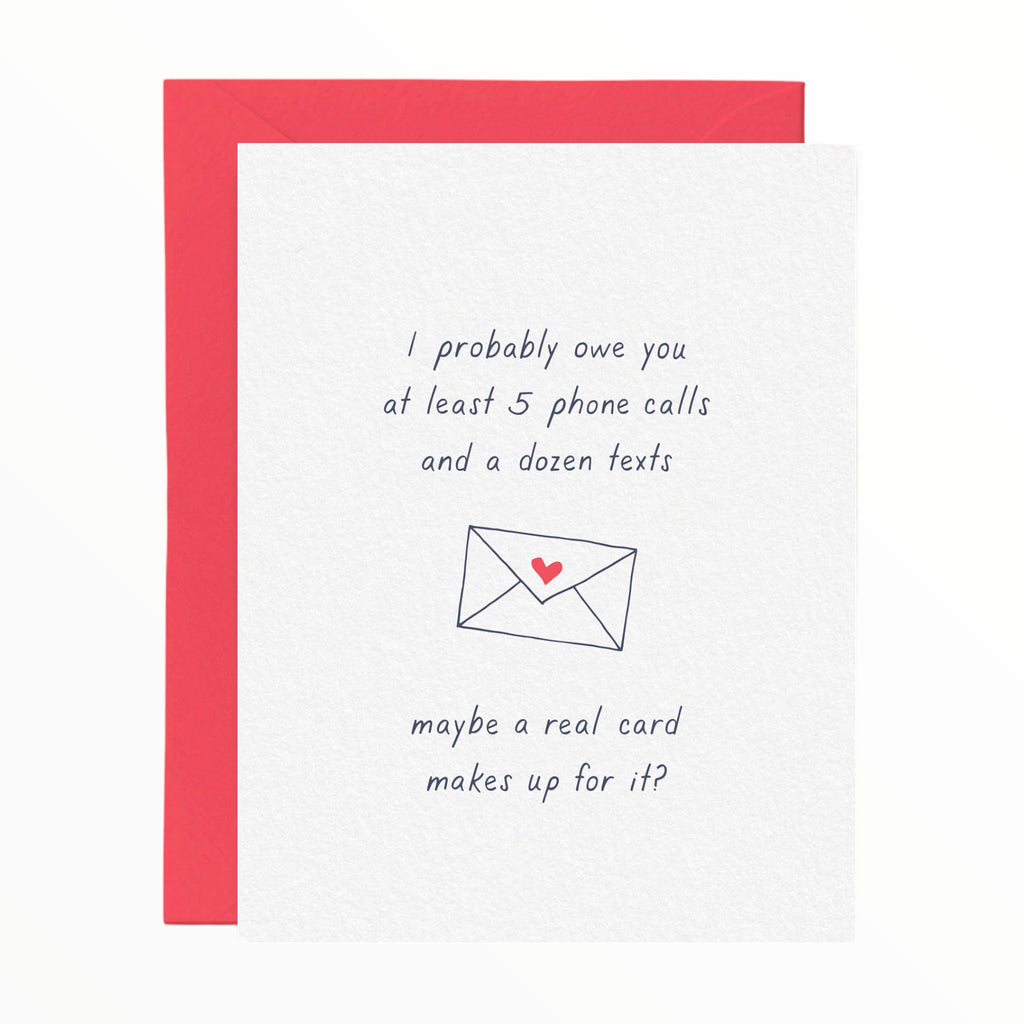 Tiny Hooray
I Owe You Card
I Owe You Card
I PROBABLY OWE YOU AT LEAST 5 PHONE CALLS AND A DOZEN TEXTS. MAYBE A REAL CARD MAKES UP FOR IT?
Is there anyone else out there who immediately responds to a text or somewhere between four and eight days later? 
Blank interior message  
Red envelope 
4 1/4" x 5 1/2" 
Tiny Hooray