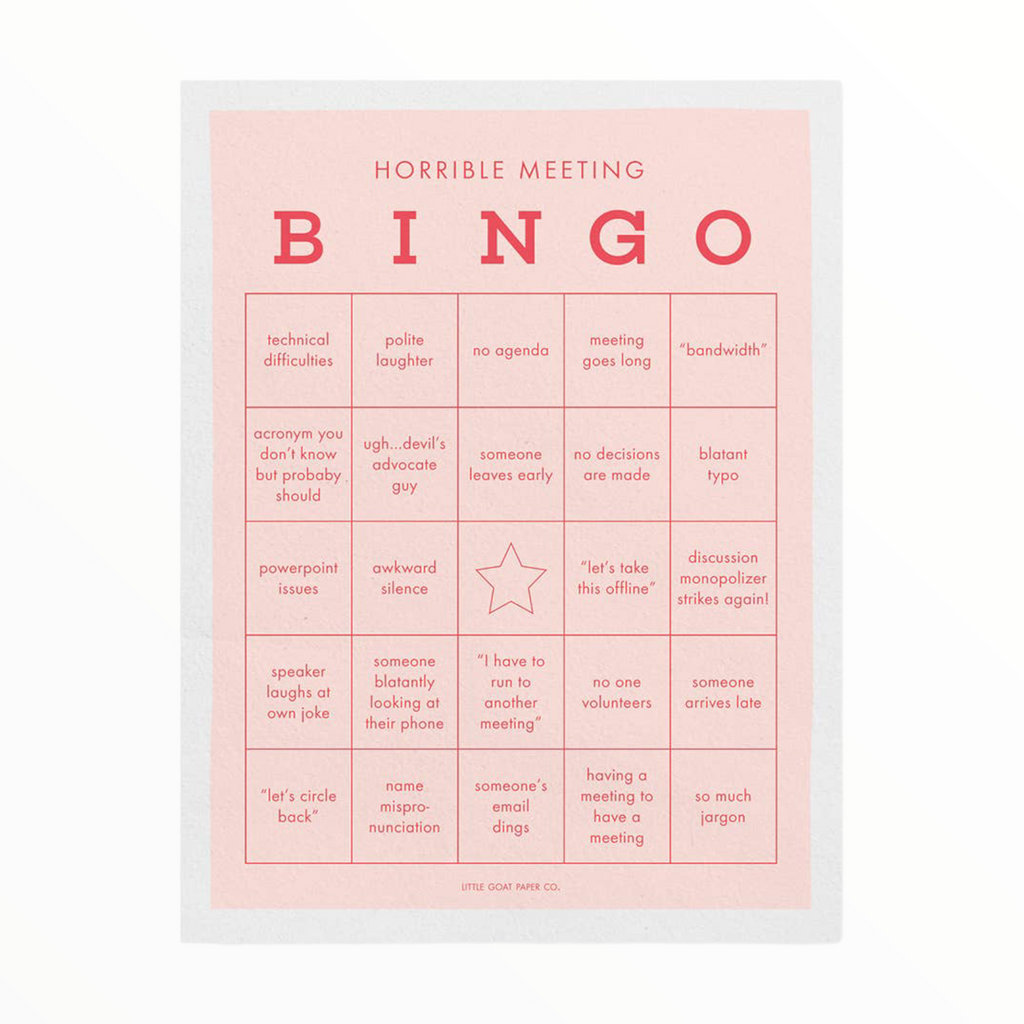 Tiny Hooray
Horrible Meeting Bingo Notepad
Horrible Meeting Bingo Notepad
HORRIBLE MEETING BINGO NOTEPAD
Do you work remotely or have a remote workforce?
Liven up the endless Zoom or Google Meets with this twist.
Here are a couple of my personal favorites:
- I have to run to another meeting
- let's double-click on that
10 different designs, 50 sheets
4 1/4" x 5 1/2" 
Tiny Hooray